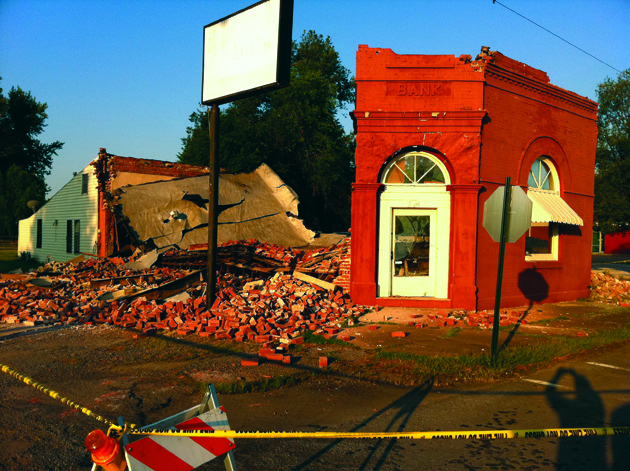 CHOUTEAU - The former Farmers and Merchants Bank in downtown Chouteau collapsed late last night.
The vacant structure, built in
... Click To Read More.
Boom-A-Rang is doing what boomerangs do - it's coming back to Pryor.
Penny Cowles of Muskogee, one of five owners of the Boom-A-Rang Diner that burned out in January 2010 in downtown Pryor, plans to reopen across the street from City Hall on North
... Click To Read More.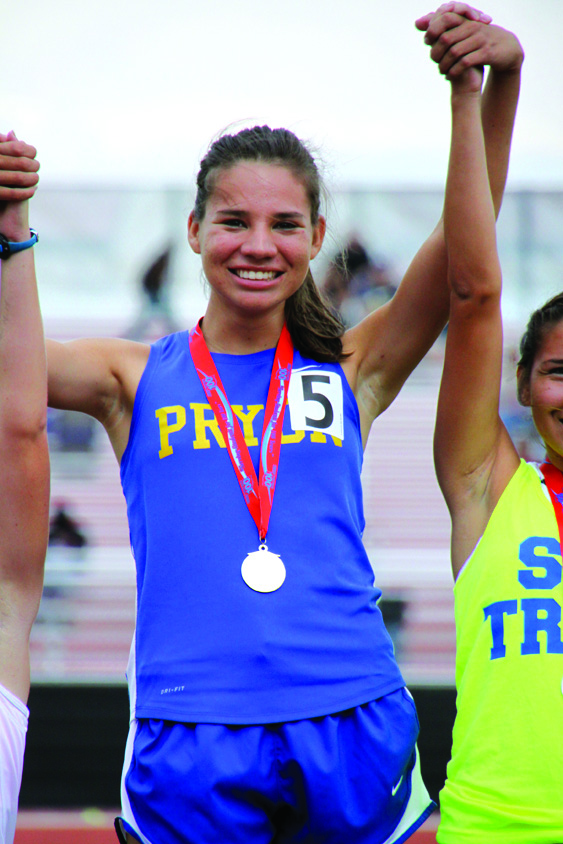 Pryor's Kelsey Graham won double gold at the Class 5A State Track & Field championships last Saturday at Yukon.
Graham
... Click To Read More.